What's new?

The AVMA (American Veterinary Medical Association) has approved alternatives to traditional spaying and neutering, including hysterectomy and vasectomy. Our office offers both of these procedures (and we've been performing them for over a year) to those clients that request them, and understand the risks and benefits.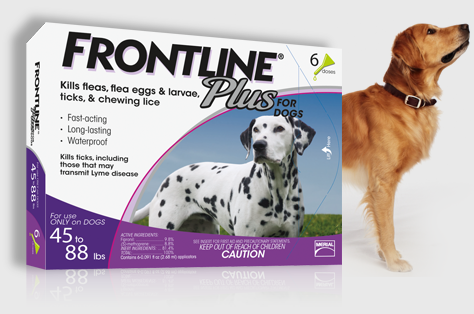 The Summer season is approaching and the fleas, ticks and heartworms are hungry and out in full force!
Be sure to pick up your monthly heartworm prevention (Heartgard Plus) and also your monthly flea and tick prevention (Frontline Plus) at our office.
Our specials for Frontline Plus include a 20% discount and 2 free applications of Frontline Plus when you purchase a 6 month supply of the product.
We are also offering a $12 rebate on a year supply of any size of Heartgard Plus.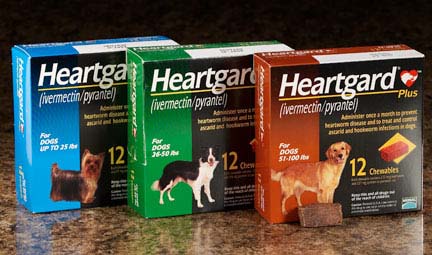 Harmful to your pets:
CHECK OUT OUR

NEW

PAGES AT www.amcwp.net
"Same place in a larger additional location"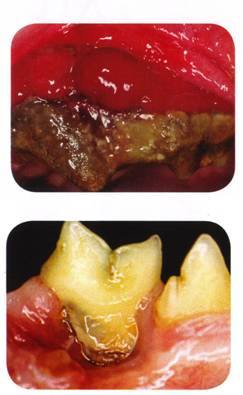 Dental Disease and Your Pet
Did you know that of all dogs and cats, two years and older, 70 - 85% have some degree of periodontal disease? Dental disease is the most common illness encountered today in veterinary medicine today,affecting 8 out of 10 pets.
Unfortunately,it is also the most untreated disease.
Dental disease puts tremendous demands on your pet's organs, weakening the liver, kidneys and heart.
This additional stress can lessen your pet's quality of life and shorten life expectancy. Pets often go for years with painful gingivitis, fractured teeth or severe tooth root abscesses, without noticeable clinical signs to the owner.

The Animal Medical Center of Watkins Park in Upper Marlboro, MD is a full service, companion animal hospital. It is our commitment to provide quality veterinary care throughout the life of your pet. Our services and facilities are designed to provide:
Routine preventive care and immunization for young, healthy pets

Early detection and treatment/prevention (including dietary management) of disease as your pet ages

Complete medical, surgical, and dental care.

Acupuncture and Homeopathy

We understand the special role your pet plays in your family and are dedicated to becoming your partner in your pet's health care. At the Animal Medical Center of Watkins Park, we treat your pet as we would our own!
Our goal is to practice the highest quality medicine and surgery with compassion and an emphasis on client education. Our entire health care team is committed to providing personal attention to the unique concerns of each individual pet.
For all your pet health care needs, please contact us at (301)249-3030 or e-mail amcwp@yahoo.com.
CHECK OUT OUR NEW PHOTO PAGES AT www.amcwp.net
.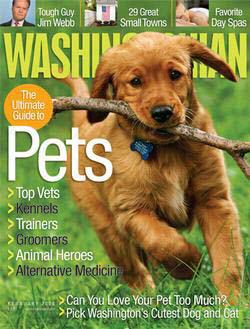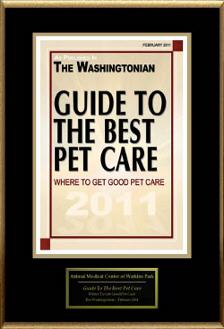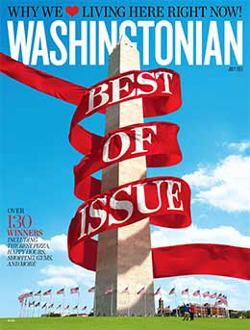 The Animal Medical Center of Watkins Park is proud to announce that once again our practice has been ranked one of the area's top veterinarians by Washingtonian Magazine!!

Washingtonian magazine surveyed pet owners and veterinarians to ask whom they trust with their animals.
Find us on Facebook!

Animal Medical Center of Watkins Park